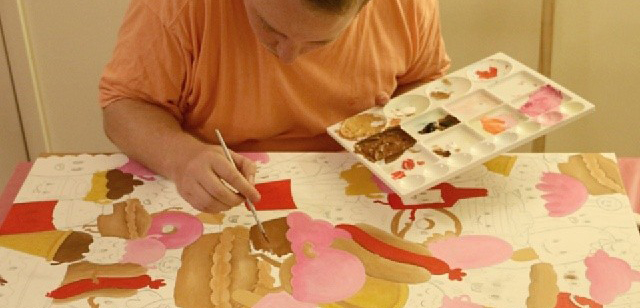 Hello! My name is Onno Knuvers, I'm a Dutch born Kiwi raised artist living in Australia. I love creating characters and developing stories and worlds for them to inhabit.
I studied fine arts and animation before creating work for studios like Walt Disney Television, Nelvana and Warner Bros. Also I worked on the award winning New Zealand series Bro' Town.
After the studio closed I continued my work as a freelance illustrator and character designer. Over the years I've worked for a range of clients and agencies, and illustrated a number of children's books for Scholastic, MacMillan, and Benchmark.
During this time I continued to work on self generated projects and exhibited work in galleries in Australia, New Zealand, Hong Kong, Germany, and the United States.
I currently live in Melbourne, Australia with my wife, daughter and our imaginary pet beagle.
Feel free to ask any questions or if you want to work together.
hello@onnoknuvers.com
Published Books
Consonant Digraphs Joins The Parade
At The Comma Store
Sky's New Home
Robot Race
The Lost Apostrophe
Out in Space
Dinosaur Day